Elders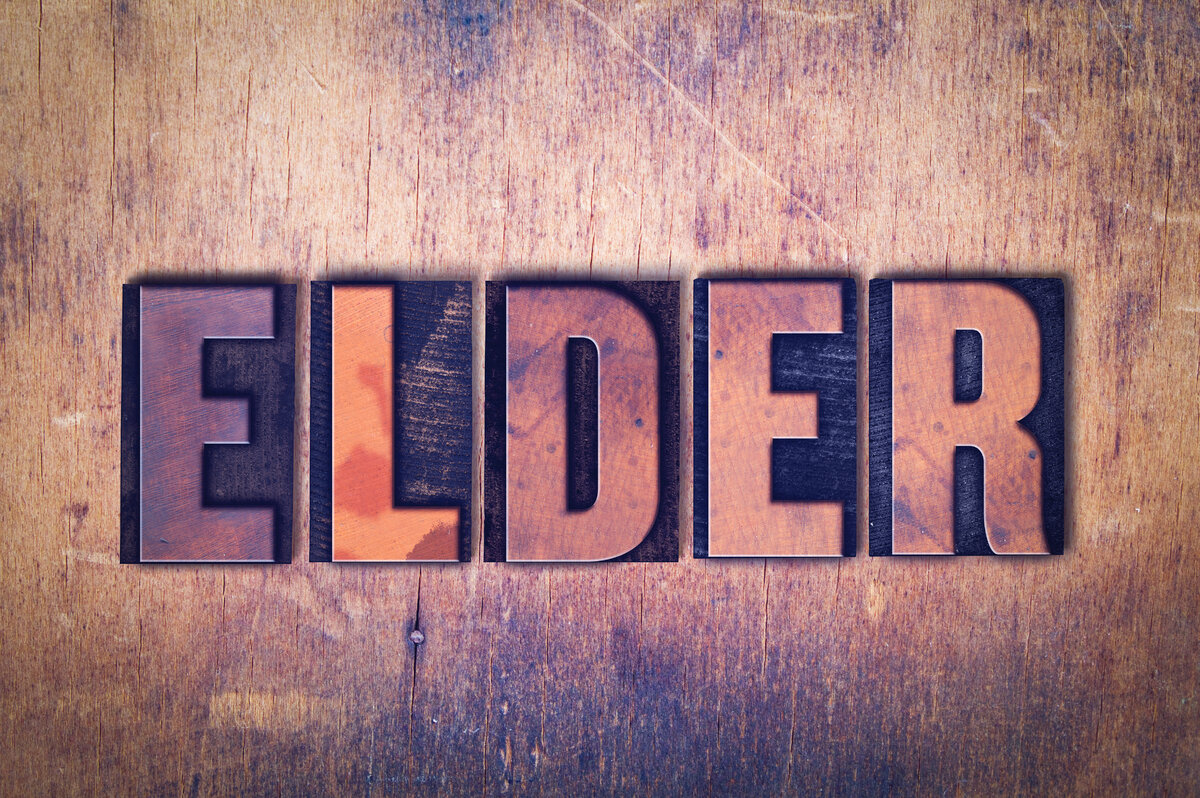 Page Under Construction
About Elders
Elders consider important matters.
The apostles and elders received Paul and Barnabas when they came to Jerusalem to consider a doctrinal dispute (Acts 15:2-6). The decision by the apostles and elders resulted in a decree given to the Gentile churches. The apostles and elders (Acts 15:23; 16:4) ordained the decree.
The elders of the church in Ephesus came to Miletus to hear an important message from Paul (Acts 20:17). Paul reminded them to oversee and feed the church and to watch for false teachers (Acts 20:28-31).
Elders are designated by four different words or titles.
Presbuteros (elder) is the most often used designation in the New Testament, but it was never intended to be the exclusive title for the leaders of the church. Instead, it was used to convey a message relative to the nature and function of the position. The function implied by the term is that of a senior representative of God's people. These men are mature in judgment and experience and have the respect of the people.

Episkopos (bishop or overseer) is defined as superintendent, guardian, and bishop. Elders were also called overseers (Acts 20:17-28). The implied function of this term is to oversee and watch after souls of men and to guard against false doctrine (Acts 20:20-31).

Poimen (pastor or shepherd) is one who is responsible for watching after the flock of God as a shepherd would watch after his sheep. This is what elders do (1 Peter 5:2). The work of a shepherd obviously involves teaching and guarding.

Oikonomos (steward) is a manager. Paul said, "For a bishop must be blameless, as a steward of God" (Titus 1:7). This implies that the elders are trusted servants in the Master's house, which is the church.

These four terms are used interchangeably to refer to the same leadership position. The apostle Paul used all four of them in reference to the same group of men (Acts 20:17-28).
Elders are servants.
Christians are saved to serve. The Lord according to one's service determines greatness in the kingdom of God and Christ. Elders are serving Christians.
Elders have authority.
Elders have authority from God through His holy word (Acts 20:28) as examples (1 Peter 5:3), as representatives of the people, as leaders (Hebrews 13:17), and as stewards (Titus 1:7). The fact that God has clearly delegated to elders the responsibility of the spiritual care of the church clearly implies they have the authority to function in the areas assigned to them, that is in the areas of shepherding, oversight, and stewardship.

Elders cannot add to what God has already said. In matters of faith, God has already spoken through the written word, the Bible. Their oversight deals more with matters of opinion while they uphold, reinforce, teach, and live by God's written word.
Elders lead the way.
Service, sacrifice, and concern characterize the elders' lives. These motivate them. Elders know God and the group they oversee grant them their authority. Their leadership is sensitive to the needs of that group.

The qualities these men possess are given in I Timothy 3:1-7 and Titus 1:5-9.
Our Elders
We have recently added two new elders, Brian Fortenberry and Jamie White. Their photos and biographical information will be included soon.


Brian Fortenberry


Danny Tedford
Danny was born in Haleyville in 1958 and is a Haleyville High School graduate. Danny has worked in retail sales. He and his wife, Kay (Burleson), owned a ladies clothing store in Jasper and a shoe store in Haleyville. Danny now works at Jimson Manufacturing, in customer service. He is also a licensed real estate agent for Lawson Real Estate. Kay is a retired 5th-grade teached at Haleyville Elementary School.
Danny and Kay have two sons, Kelton and Bradley.
Danny became an elder on April 11, 2010. His current area of responsibility is the youth program. Prior to becoming an elder, Danny served as a deacon for a number of years.
Jamie White